Fowler Alone, according to Lee
This chart shows the pedigree of Richard Fowler, according to Lee.

The information in this charts was taken from Dr. Lee's book, which has known errors. See the pictures of the tombs and epitaphs of some of these people. See also the corresponding thread in the Quarterman Families Discussion List.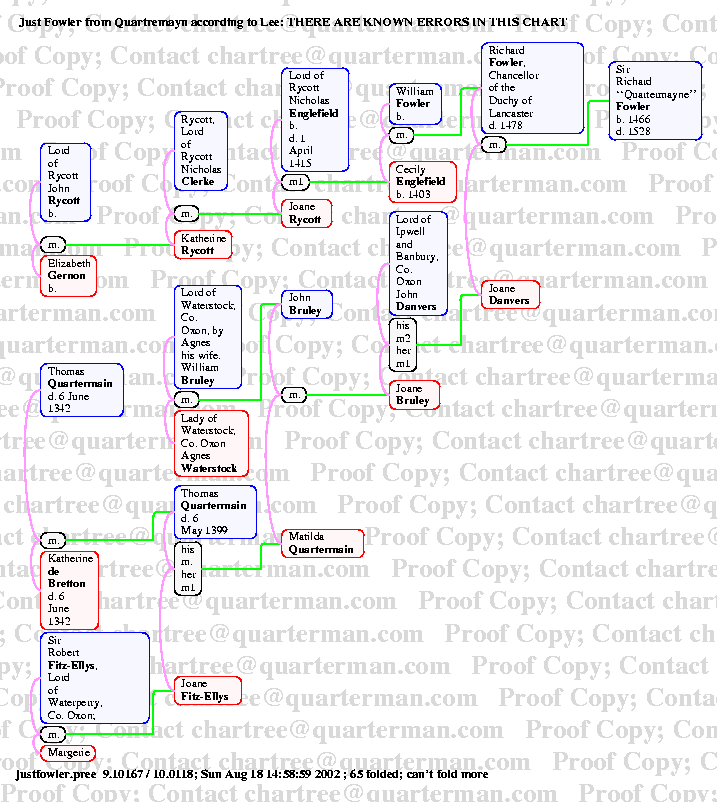 ---
Last changed: $Date: 2002/08/18 20:08:27 $ chart